My Education and Clinical Training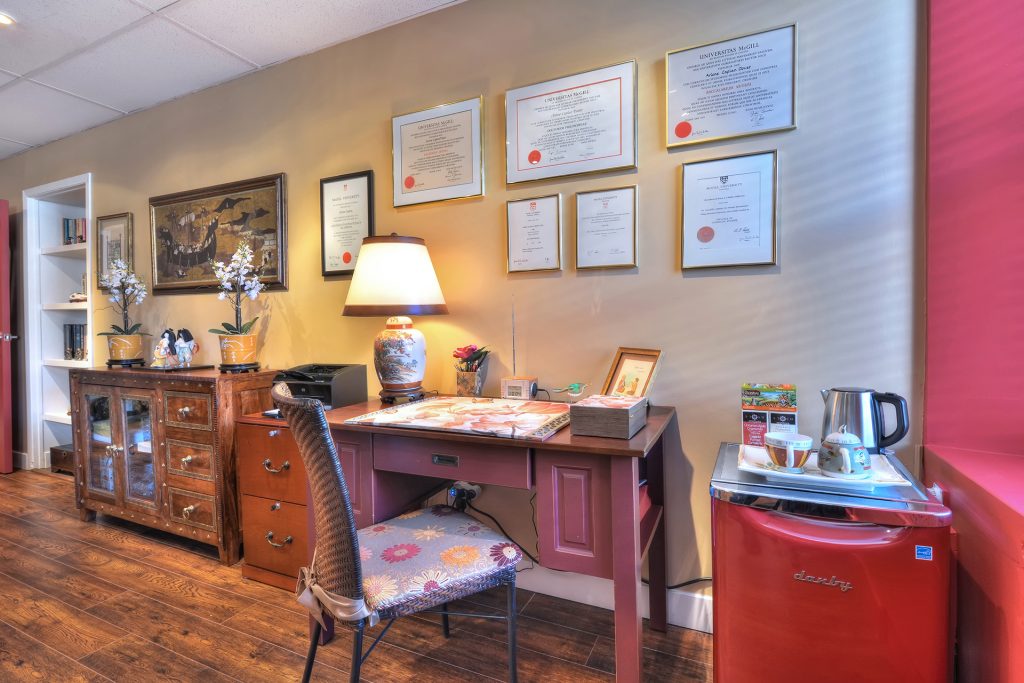 A native Montrealer, I completed all of my professional education at McGill University. I obtained my B.A. in Psychology in 1978, my M.A. in Educational Psychology in 1984, and my Ph.D. in Clinical Psychology in 1993. I received excellent clinical training during my internships at the Montreal General Hospital, the Royal Victoria Hospital's Allen Memorial Institute, and the Jewish General Hospital's Institute of Community and Family Psychiatry. I joined the Ordre des psychologues du Québec (OPQ) in 1989, and have been practicing as a clinical psychologist ever since.
My Experience in Private Practice
I have been working in private practice for over 30 years with adults and children of all ages. I treat clients individually, as couples, or with their families, depending upon their needs, preferences, and goals in therapy. I also have many years of experience conducting psychological and psychoeducational assessments, and acting as a consultant to educational professionals. From 2012 to 2014, I offered my services part-time at a private clinic offering psychotherapy to individuals, couples, and families. I helped my clients deal with a wide range of issues including anxiety, depression, post-partum depression, work-related stress, relationship difficulties, and child behaviour problems.
My Experience as a Pediatric Psychologist
From 1995 to 2013, I worked as a pediatric psychologist at Sainte-Justine Hospital, helping children and adolescents and their families cope with both acute and chronic illness. I have a wide range of experience in pediatrics, specializing in digestive diseases and disorders such as Crohn's disease, ulcerative colitis, celiac disease, IBS, and functional abdominal pain. I also have experience working with families of children with congenital malformations, physical handicaps, and developmental challenges. In my role as a pediatric psychologist, I focused on strengthening psychological resilience, helping people cope with their challenges, and supporting them in achieving their goals, whatever they may be.
My Teaching Experience
Over the past 31 years, I have been Associate and Adjunct Professor in the Department of Educational and Counselling Psychology at McGill University, Associated Professor in the Department of Psychology at the University of Montreal, and Clinical Supervisor of psychology interns at Sainte-Justine Hospital. I have also supervised doctoral students conducting pediatric psychology research. I am currently Course Lecturer at McGill, where I teach Family Therapy and Psychological Assessment to graduate students in Counselling and School Psychology.
My Research Experience
I have been involved in psychological research ever since my undergraduate years. The topics of my studies have been related to cognitive development, giftedness, postpartum depression, mother-child relationships, and psychosocial functioning in pediatric gastrointestinal illness. Over the years, I have presented my findings at many professional conferences at the local, national, and international levels, and have often been an invited speaker at these venues.
Giving Back to the Community
I am sometimes asked to talk at conferences organized by associations of patients and their families about the psychological issues associated with different medical problems, and about how psychological support can help them. I really enjoy these opportunities; I see them as a way of giving back to the community for the invaluable knowledge and experience my patients have given me!
She really does remain objective and provide reflections, insights that are eye-opening. Sometimes it is a matter of a seed being planted, and by the next visit you "get it"...

Woman in her 30's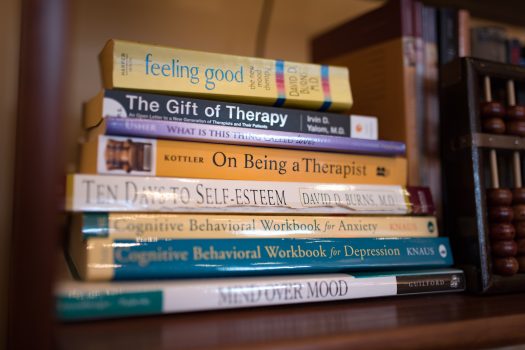 My approach to therapy is eclectic. I tailor it to meet each client's goals, needs, beliefs, and personality style. I integrate techniques and strategies from a variety of therapeutic models.